Bus strikes Long Island overpass, injuring high school students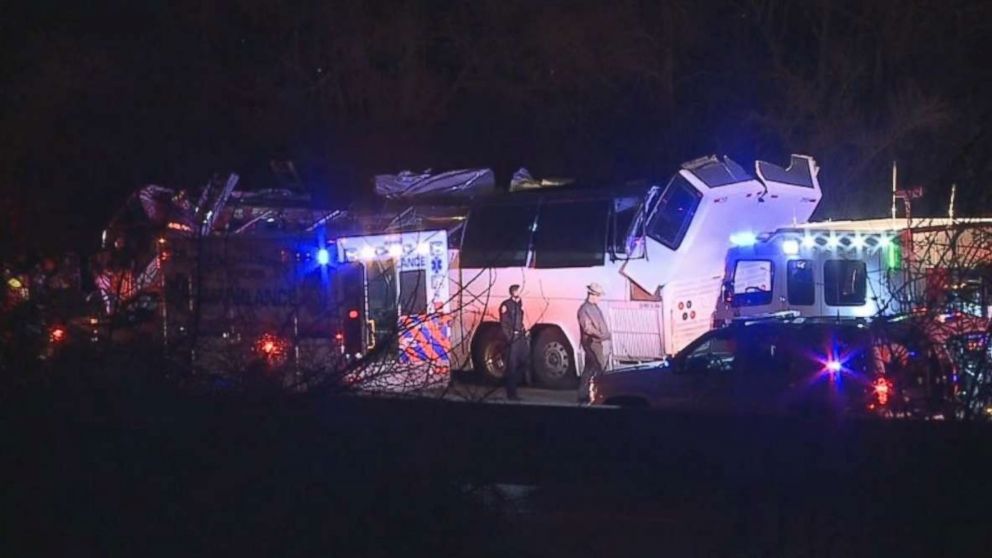 A bus carrying high school students struck a highway overpass on Long Island in New York on Sunday, injuring more than 40 people, police said.
The charter bus was traveling eastbound on the Southern State Parkway in Lakeview on Sunday evening when it slammed into the overpass, police said. The top of the bus was sheared off by the impact of the crash.
Commercial vehicles such as this bus are not allowed on New York State parkways because the bridges are so low in certain areas.
Forty-two people were injured in the crash, according to New York State Police Maj. David Candelaria, who described multiple of the injuries as serious.
The injuries ranged from broken bones and cuts and scrapes, Candelaria said, but he noted that at least one person had been very seriously injured.
Candelaria did not say how many students were injured, but he said there were 44 people on board, including the driver, five chaperones and 38 students.
The teens, all between ages 16 and 18, were returning from a trip to Europe and heading to meet their parents at a nearby mall when the accident happened, authorities said. It was not clear of which schools they are affiliated with.
The bus was operated New Jersey-based Journey Bus Lines, which did not immediately respond to ABC News' request for comment.
Police told ABC's New York station WABC that the driver is not from the area and was not aware of the parkway system. The bridge is one of the lowest, if not the lowest, on the entire system, according to WABC.
ABC News' Darren Reynolds contributed to this report.
Source: ABC News